It's been such an exciting day to find out that my blog has been nominated for two blogging awards: The Versatile Blogger and the One Lovely Blog Award. WAHOO!
I'd like to thank:
Award Rules
1. Thank the blogger(s) who nominated you.
2. Include a link to their site.
3. Include the award image in your post.
4. Give 7 random facts about yourself.
5. Nominate 15 other blogs for the award.
6. When nominating, include a link to their site.
7. Let the other bloggers know they've been nominated.
7 Random Facts about Myself....
1. My first initials in my first, middle and last name spell ALF. Yes, I love the character.
2. I wish that the door for my classroom opened to the beach so that I could surf. I should probably learn how to surf before it does.
3. I read the entire 50 Shades series and LOVE IT! I won't lie.
4. I enjoy baking and decorating cupcakes and cakes.
5. I just made a HUGE change in my life today. (More information to come)
6. When I was in HS, I wanted to become a doctor. Now, I think back as to how crazy I was because I LOVE teaching.
7. I never thought that I would love blogging as much as I do.
The Nominations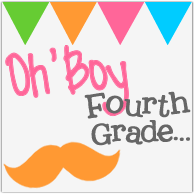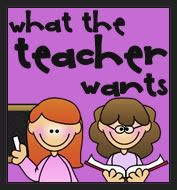 Young Teacher Love
Life is Better Messy Anyway!
These blogs continue to inspire me everyday! Check them out!
Enjoy,